This Saturday, ORIGINAL SIN is back with resident DJ's Tym, Jezebel, and Strange? spinning the best dark and groovy tunes along with SPECIAL GUEST DJ:

DJ OLDSGHOUL




Feel free to e-mail us your requests in advance via myspace or at Jez's e-mail: jezebelinhell33@yahoo.com

See you Saturday!!!!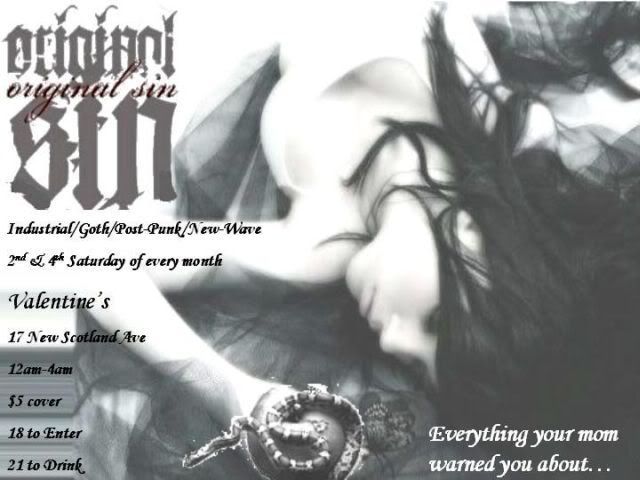 AND DON"T FORGET-SATURDAY MARCH 8!!!!
Original Sin, the little club night that could, will be celebrating our ONE YEAR anniversary with a Blacksun Festival Pre-Party where we will be spinning participating artists and giving away some free Blacksun swag!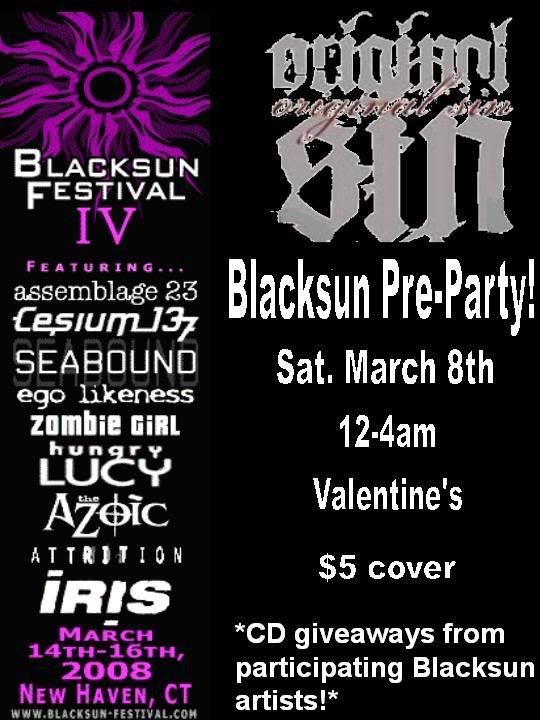 The sex-ay ladies of Original Sin, DJ Jezebel, DJ Feral, & DJ Oldsghoul will be out in New Haven supporting Blacksun the following week. There are gonna be some amazing musical artists and tons of cool events lined up. We hope that some of you will be joining us in the festivities!